Responsible & safe self-care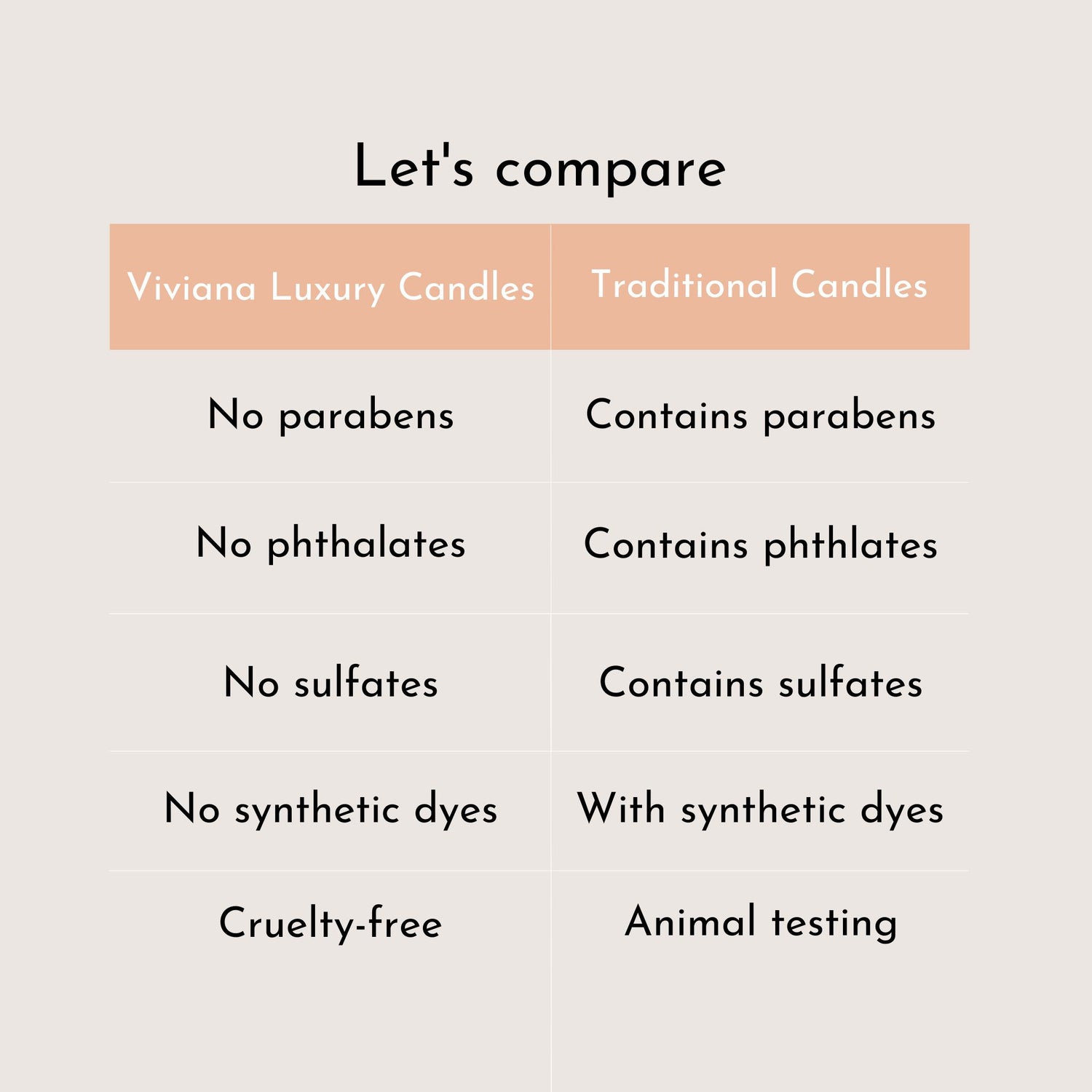 Safe ingredients
We want your sanctuary to be a toxin-free zone, which is why we're intentional of our scented candle ingredients.
LUXURY FRAGRANCES
Rigorous testing with master perfumistas who delicately balance ingredients, including natural essential oils of the tropics, for safe and precise scents.
CLEAN INGREDIENTS
Each luxury scented candle is hand-poured, cruelty-free with no parabens, sulfates, phthalates or synthetic dyes.
REUSABLE VESSELS
From pen holders, beauty product organizers to planters, our luxe glass vessels are reusable, helping you practice sustainability by reducing waste.
Burn & learn
Why are the parabens found in traditional and mass-produced scented candles harmful? They're inexpensive preservatives. When burned, they release toxic compounds.

Artisanally crafted and hand poured, Viviana Luxury eliminates the cheap, bad stuff, opting instead for the safest and most luxury ingredients worthy of our customers.