Rosa China Costeña Candle
Regular price
Sale price
$26.00 USD
Unit price
per
Sale
Sold out
Pamper yourself like royalty by lighting our Hibiscus flower candle, a natural soy wax scented candle. Crafted with organic unbleached cotton wicks and toxin-free, cruelty-free fragrances, the Rosa China Costeña candle indulges the senses by inhaling a subtle tropical floral symphony with notes of thirst-quenching, fresh juices in private cabanas, steps from the ocean!
Fragrance notes: 
Top: Agave + Lime + Honey Dew Melon
Middle: Green Leaves + Green Floral
Base: Violet + Powder


Share
Product details

Vessel size: 16 oz
Volume: 12 oz
Diameter: 3 1/2 in
Height: 4 1/8 in
Burn time: Up to 70 hours

Vessel size: 7.5 oz
Volume: 5 oz
Diameter: 2 3/4 in
Height: 3 1/4 in
Burn time: Up to 20 hours
Directions for use

* When lighting the candle the first time, let it burn for 2 or 3 hours, or until all the wax on the surface has become liquid from edge to edge.
* Trim the wick, regularly, ideally with a wick trimmer like our exclusive model which you can view and add to your cart here.
* If your wick becomes uncentered, after extinguishing the flame, take advantage of soft wax to re-center, with a wick dipper to ensure consistent wax burn.
* Here are more tips that will help you make the most out of your candle in the best conditions.
Clean ingredients

Clean ingredients to help you indulge in your moment of rest with peace of mind.

* all natural, U.S. soy wax
* unbleached, lead-free cotton braided wicks for even burning and minimal sooting.
* always a vegan, cruelty-, toxin-, parabens-, and phthalate-free burn of up to 70 hours
* opulent, reusable vessel
Burn & learn

Why are the parabens found in traditional and mass-produced candles harmful? They're inexpensive preservatives. When burned, they release toxic compounds.

Artisanally crafted and hand poured, Viviana Luxury Candles eliminate the cheap, bad stuff, opting instead for the safest and most luxury ingredients worthy of our customers.
Shipping & returns

Shipping policy


Viviana Luxury takes 2 business days to process an order. During the busy holidays, please add 2 more business days. We ship using FedEx Ground, UPS Ground, or USPS. For more information, see our shipping policy.

Refund policy

We understand there may be occasions where you wish to return an item(s). We offer a 14 day return policy. You can return your purchase, in its original condition, within 14 days of the date you received it and receive a refund. For more information, see our refund policy.
View full details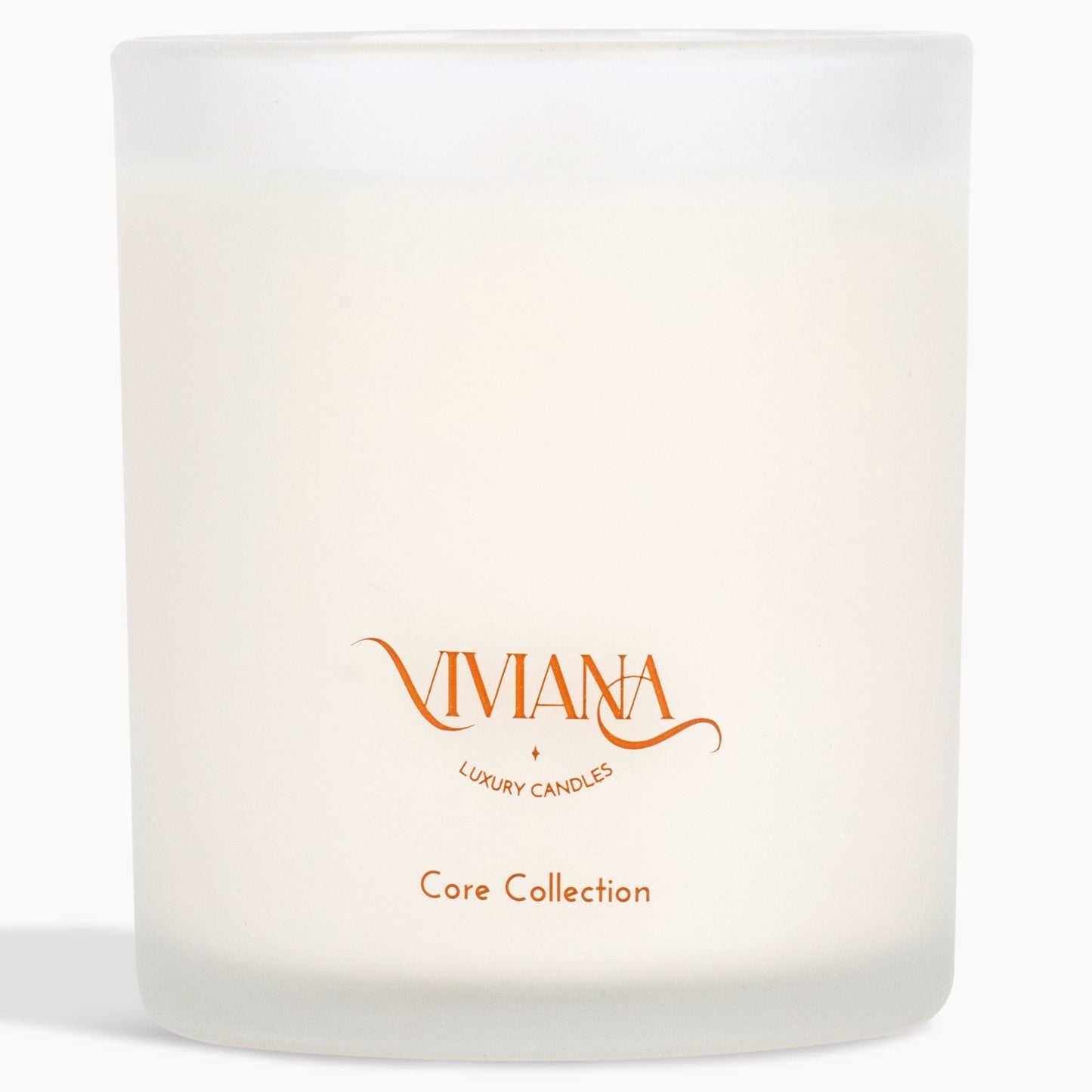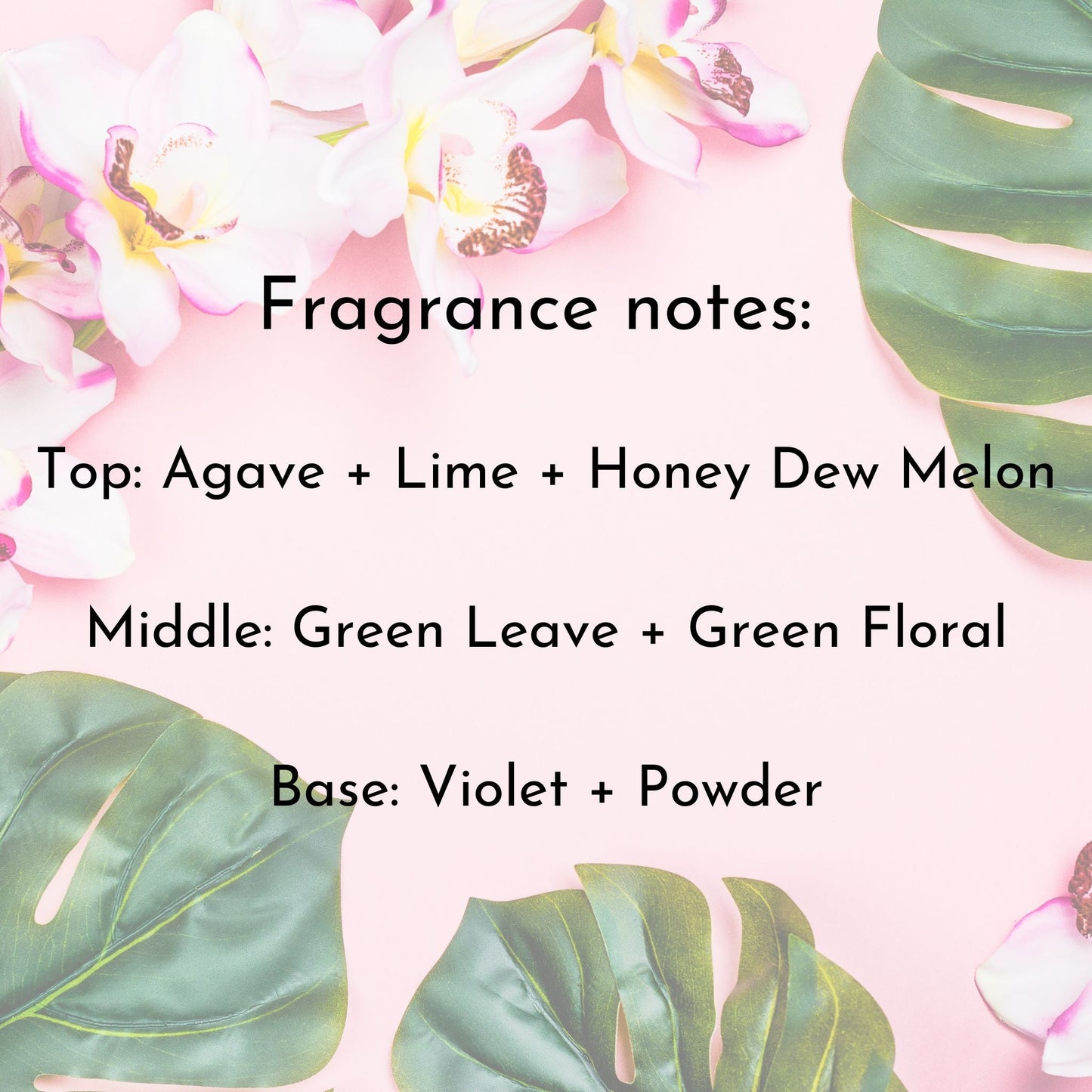 My new favorite scent!
Viviana Luxury Candles are AMAZING!!! They are the highest quality candles, they smell divine and the scent lasts even after you've put the candles out. I use them when I'm working as a special treat for myself & when hosting gatherings and everyone falls in LOVE! The packaging they come in the fanciest most thoughtful eco-friendly packing I've ever seen too! The aesthetic is super luxe, elegant and classy and the scents remind you of being on vacation, total dream!
Vero, these words! We researched, and poured our heart and soul into hand blending the fragrances into the wax and hand pouring each candle. We're thrilled you adore the candles' 'cold' and 'hot' throw, that they help relax and focus you at work, making you feel like you're on vacay! This is EXACTLY what we're going for!
Beautiful gift!
Love, love, love these candles! I love everything about them!
Make an excellent gift!
Luz, we love that you LOVE the candles. And the video, rocks!
Like being in a rose garden
The Rosa China candle transports you to a rose garden leaving you feeling refreshed and full of the fabulous scent of roses. The candle smells lovely even when it's not turned on and provides that calm and sense of beauty you are looking for.
Michele, that refreshing feeling and the calm and beauty it evokes--lit or not--is exactly what we are going for when we formulate, blend, and hand pour each candle. We're absolutely over the moon you love this candle, enjoy!
Let customers speak for us